Fantasia Returns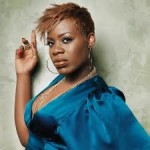 By now you've probably heard that Fantasia Barrino tried to end her life with sleeping pills after the reports about her dating a married man, Antwaun Cook, escalated.  Adding to her sorrows, I'm sure, was the fact that the man's wife may be planning to sue her.  And all this, just as her new "Back to Me" album is now hitting store shelves.
It's been reported that Fantasia even had it out with the wife, Paula Cook, on the phone, telling her, "He don't want you," according to a news station who has reviewed Paula Cook's court document statements.  "Maybe the next time you get a husband, you'll know how to keep him.  That's why he's here with me," continued Fantasia, allegedly.
If this is true, I bet Missy Fantasia regrets running her mouth now that ol' wifey is trying to reach into her pocketbook for some of that "revenge money."  The fact that the Paula Cook is able to do this is because of a somewhat obscure state law that applies in North Carolina, where she lives?
But when will people learn that if a cheater cheats on his (or her) mate, he'll probably cheat on you, too.
And have you noticed that "drama" seems to follow some people around?  Not only is she a loud Drama Queen, but so is her family, especially her younger brother, the one that's always calling himself a "boss" and spending Fantasia's money.
Not to mention that wifey has also documented that Fantasia and her hubby made a sex tape.
And as if that weren't enough, Oprah and Monique want to interview the wife.
However this all works out, Fantasia, just having appeared on the "George Lopez Show," said she now realizes her suicide attempt was a mistake.  She spent time in some sort of treatment
My "two cents" advice to Fantasia is spend less time screamin', shoutin', and hallelujah-ing about "the trouble you've seen," send the camera's home (TV reality show in its second season), and go inside yourself for some long-term introspection.  And send homeboy packin'.
I'm pulling for her and I believe she'll be okay.
http://www.youtube.com/watch?v=iElCZDWkYKE