Poppa Tiger Was a Rollin' Stone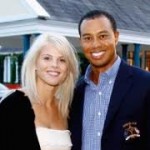 By Walter L. Hilliard III
Tiger Wood's and his wife, Elin Nordegren, have finally settled their divorce proceedings, but the amount of money she will receive will not be disclosed.
After months of trying to reconcile, the couple announced statements that were very cordial.  And life goes on.
I suppose Nordegren was thinking why spend the rest of her life with a serial cheater when you can "get paid" and move on?  Even though she was going to become independently wealthy, she didn't try to hang on for the prestige and power that comes with staying married to an icon, following Tiger around on  golf greens.
Nonetheless, Nordegren does seems to be catching on quickly to the "celebrity thing," as one could conclude from the fact that she has already done an interview with People Magazine, which sold about 2 million copies because of her (sales usually 1.4 million).
A lot of NBA and Baseball "groupie hoochies" could learn a thing or two from Nordegren, who was actually the nanny of Tiger's friend at one time.  She definitely knows how to catch a playa and get paid in full.
Lately, Tiger hasn't been performing well at golf, and one can safely assume it's because there is no longer a good woman behind this great man –- I mean, golfer.
And I know Black women are tripping about all that money going to Blondie.   But, really, they were never in that game; I don't even recall a sistah ever even interviewing him.  He won't even let 'em get that close.
Actually, I think Tiger is scared of Black girls.
Still, I say, "Come on home, Tiger.  Stop denying your Blackness –-  Black folks will take you back; we're forgiving to a fault."
I'm sure he's thinking my suggestion through.