Monthly Archives:
August 2012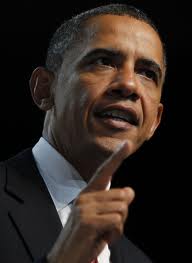 By Walter L. Hilliard III
President Obama seems to always speak up and out when tragedy happens anywhere in America or the world — except when the victims are Black . . . Black Americans, in particular.
And you know things are bad when major White media outlets like The Daily Beast are criticizing Obama for saying nothing about Blacks being killed in cities, even his hometown of Chicago.  If you ever want to see a spineless, clueless Black man –- a man that hates his own people, check out President Barack Obama.
The Daily Beast's Michael Daly mentioned Obama talking about "loss of life" in Afghanistan when he was at the NATO Summit in Chicago, but 58 people were shot in Chicago over the course of one weekend, and Obama said nothing.  I say "Obama" because he doesn't even deserve to be called a president, not now, not ever, although I do occasionally give him Title Props he doesn't really deserve.
"They're so worried about kids eating healthy," said Annette Holt, a Chicago fire captain, referring to Michelle and Barack Obama and Michelle's health and fitness endeavors.  "They ought to worry about kids living.  They're not going to be able to eat healthy if they aren't living," continued Holt, who lost her 16 year old son several years ago because he was saving someone else from being shot.
Obama is an embarrassment to Black people, showing mainstream America how scared Black people, even the most powerful man in the world, really are when it comes to bringing up the issue of race or complaining.
At some point, we have to realize that Black people deserve what they get.  "Treat 'em like they want to be treated," I say.  How can we expect White folks to treat us right when we won't treat one another with respect?