Hilary Clinton, Does Her 'Black Voice' when Slumming for Votes, But Ignores Mike Brown's Death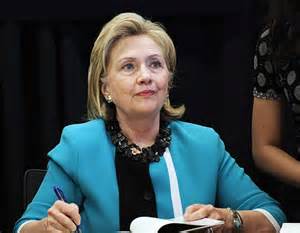 By Walter L. Hilliard III

So reporters are asking Hilary Clinton to say something about the death of Mike Brown, the Black 18-year-old who was executed by a cop in the middle of the street in Ferguson, MO — but she has ignored them. Nor have we heard from her husband Bill "Slick Willy" Clinton, who came to fame in the Black community playing the sax on Arsenio Hall's show in the 1990s.
But this is the same Hilary Clinton that frequently used her "Black Preacher Voice" when she was out hustling and slumming for votes in Black churches when she was running for the presidency against Barack Obama. However, when she is asked to speak up about Black youth being slaughtered by the police, or in the case of Mike Brown, she has nothing to say.
And it shouldn't surprise you – the Clinton's are long-time phonies. Bill Clinton's "Three Strikes" law, Telecom Act (destroyed Black radio), five year limit on welfare, and refusal to stop the slaughter of millions of Rwandans are indicative of his anti-Black policies.
So once Obama completes his second term, just wait and watch for Hilary to go into her "Al Jolsen Blackface" routine when it's time to ask Black people for her support for the presidency.
And what's even worse is . . . Black voters will probably support her.