Monthly Archives:
November 2016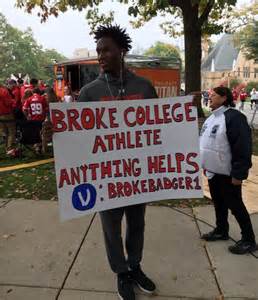 By Walter L. Hilliard III –
So Colin Kaepernick's courageous stand against police brutality and the mistreatment of Black Americans continues to spread and influence the minds of young people.  Black kids, and some White and Brown kids, are taking a knee and even speaking out against racism.  But most Black pro athletes don't take a knee or say anything about how Black people are being treated; thus, how ashamed should these grown ass men be when young kids are "taking a knee," while they are too chicken to do anything.
Nigel Hayes, a senior Wisconsin University basketball player, called out his school's leaders on Twitter, asking them to step up and take action against the racism minority students are facing.  "Black athletes are loved during competition, but then subjected to racial discrimination in our everyday lives,"he said.  He also mentioned a football game at Wisconsin in October when a fan dressed as a caricature of President Barack Obama (mask) with a noose around his neck.